WooCommerce is wellknown Online Shopping Store Plugin. Its Very papular usefull plugin. Milions of people are using this plugin for their online Shopping Website.
You ac easily use ZitaSMS Plugin at your WooCommerce website Just download and install and that's Done..
After Installation The Plugin Follow there steps to configure ZitaSMS WooCommerce Plugin.
DMA Softlabe Radius Manger AMA API Installation Guied.
Its very easy to install ZitaSMS API into you DMA Softlab Radius Manger. Just follow the steps carfully.
Step 1:
Download ZitaSMS WooCommerce Plugin. file.
Step 2:
Upload ZitaSMS WooCommerce plugin from your Wordpress admin dashboard.
Step 3:
Activate the ZitaSMS WooCommerce Plugin as successfully installed
Step 4:
Click on Settings under the WooCommerce Section
Step 5:
Go to the ZitSMS Tab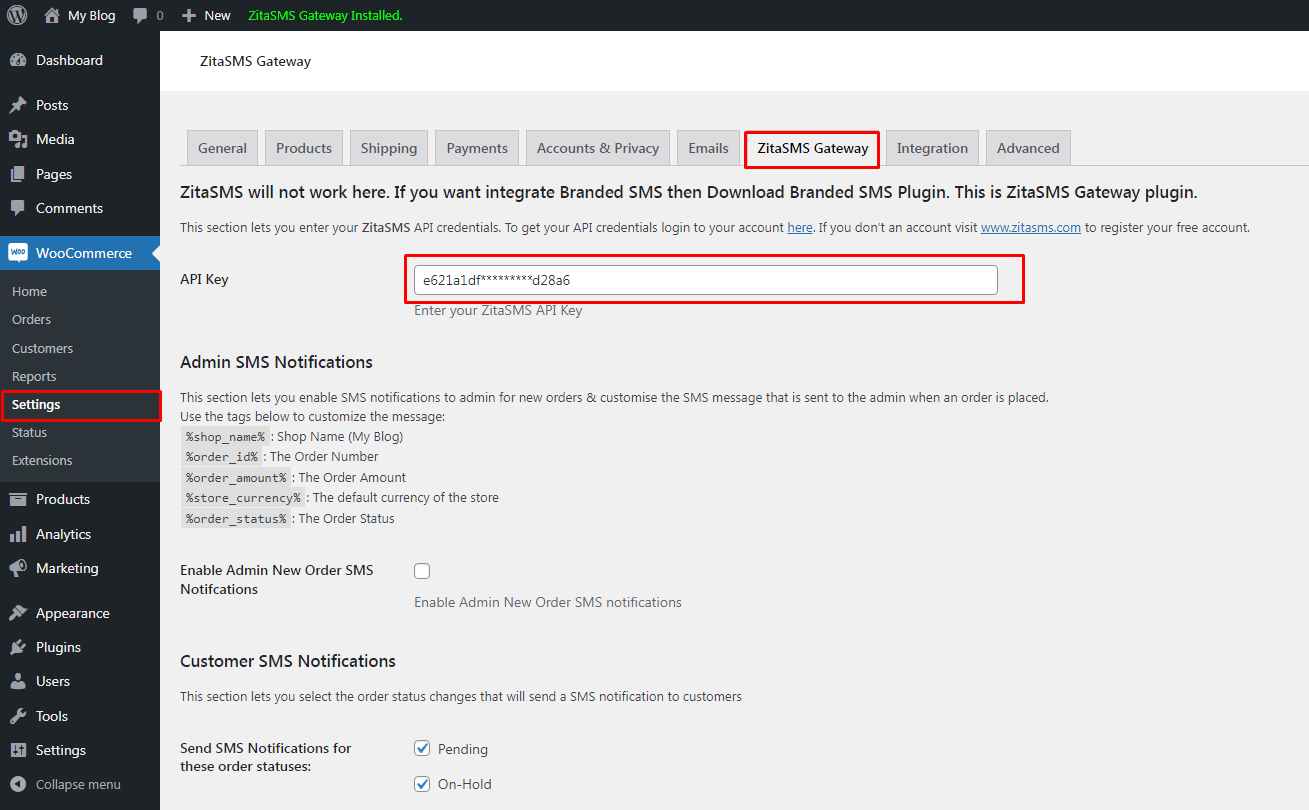 Step 6:
Enter ZitaSMS API Key
Step 7:
Enable All SMS Notification Options
Step 8:
And Save Changes
---
if you have any difficulty just contact us we will do everything for you
+92-333-6458112
support@hajanaone.com